ABOUT US

MISSION STATEMENT
Our mission is to provide high quality chiropractic care to the people of our community in order to help them achieve optimal health and well-being and live an active and pain free life.
BODYWORKS CHIROPRACTIC & ACUPUNCTURE
At BodyWorks Chiropractic & Acupuncture, we pride ourselves on our high standard of patient care. This starts from the moment you walk into our office and are greeted by our friendly smiles, right through to your appointment where we are dedicated to educating you about your condition, how we can help, as well as how you can help yourself. Our unique and effective practice methods combine traditional chiropractic adjusting techniques (to restore proper function and motion to joints) with trigger point therapy and/or dry needling technique (to reduce associated muscle spasms), and stretching techniques (to restore proper function to surrounding tendons and ligaments). When necessary, we include other therapeutic modalities such as heat or cold therapy and electric stimulation. X-rays are not always required, however, when indicated, we refer you to a local radiologist. In addition, we teach you stretches and exercises that you can perform at home to assist you in your healing and help prevent future problems. We also offer acupuncture in the form of TCM, Traditional Chinese Medicine. However, our concern goes well beyond the treatment of your symptoms. We are dedicated to finding the cause of your symptoms. Once we determine the underlying cause, we teach you the necessary changes that need to be made in order to prevent the same problem from returning in the future. Although we arrived to Woodland Park in 2017, we have been in practice since 2004, and we have experienced success in treating a wide range of conditions in many patients over the years. We are very proud of the fact that the majority of these patients came to us following a recommendation from family, friends or another healthcare provider.

MEET THE DOCTORS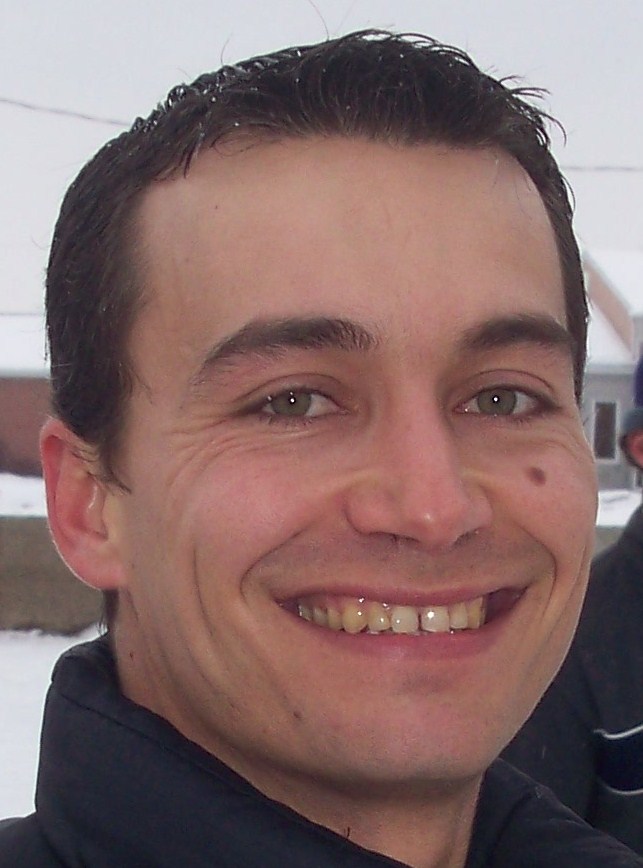 STEPHANE ROY, DC, NMT Dr. Stephane Roy graduated Summa Cum Laude from Texas Chiropractic College, in 2003. While in school, Dr. Stephane worked part-time alongside world renowned researchers in the research department, where he conducted research studies and co-authored research articles that appeared in peer-reviewed research journals. In addition to gaining practical hands on experience in both the student and outpatient clinic, he had the opportunity to participate in TCC's externship program where he was able to work alongside general medical practitioners and pain management specialists. Through his participation in this program, Dr. Stephane developed a strong grasp of his unique role within the healthcare spectrum. He learned first hand which conditions benefit greatly from chiropractic care, as well as when it is necessary to refer out to the proper medical practitioner. He witnessed corticosteroid injections, spinal surgeries, and follow-up visits to pain management specialists where he saw patients living numbly and out of touch with reality on numerous pain killing prescription medications. Although these treatments are necessary in many cases, Dr. Stephane is dedicated to helping as many people as possible avoid these invasive procedures by giving chiropractic care a try first. Dr. Stephane was born in the outskirts of Montreal, Quebec, Canada in a small town called Les Cedres. He attended Marianopolis College and Concordia University in Montreal, where he worked on his undergraduate degree in Exercise Science. When he made the decision to further his studies and become a chiropractor, he moved to Georgia where he began his chiropractic program at Life University Chiropractic College. He has always been and continues to be dedicated to learning as much as possible, in order to be able to best help his patients in their quest for health and wellness. This is what drove Dr. Stephane to learn a wide variety of chiropractic adjusting techniques as well as to receive additional training to become a Certified NeuroMuscular Therapist (NMT), and to become certified in dry needling technique, which has enabled him to treat a wider array of conditions, with greater levels of success, than could have been obtained with chiropractic alone. Dr. Roy practiced for 7 years in Vernon, NJ and 7 years in Potsdam, NY. He relocated to Woodland Park, CO in 2017 in order to be able to add dry needling to his practice as well as to live in an area that suits his great love of the outdoors. He is totally committed to serving the people of his community with excellent chiropractic care and gaining their trust in him, so that he can continue to help as many people as possible achieve their maximum health potential.

ALISON ROY, DC Dr. Alison Roy is the loving wife of Dr. Stephane, who she met and married while attending Chiropractic College in Marietta, Georgia. Together, they transferred to Texas Chiropractic College, where she graduated Summa Cum Laude, in 2003. Dr. Alison was born and raised in Northern New Jersey, in the suburbs of New York City. She has since lived in a number of states including South Carolina, Georgia, Texas, California and New York. She is now excited to be living in Colorado where she too can enjoy the activities she loves in the great outdoors. She has always preferred to live in small rural areas rather than busy cities. She is excited to help as many people as possible discover the benefits of chiropractic, live a pain free life, and reach their maximum potential in many areas of their lives. Dr. Alison's main role in their practice has always been acting as office/front desk manager, as well as assisting Dr. Stephane in seeing their patients. Since relocating to Colorado in 2017, Dr. Alison now is certified in acupuncture and can provide this service in conjunction with Dr. Stephane's treatment or as a stand alone service. As office manager, Alison will greet you when you arrive for your visit, and help you fill out any required forms. She also is experienced in dealing with health insurance companies and will be happy to verify your chiropractic coverage for your visits. Whether you have insurance coverage or not, Dr. Alison will discuss with you the office policies and payment plans their office offers. She will always do her best in order to make sure everyone who needs care receives it. For as long as she can remember, Dr. Alison has always had a passion for teaching. Since graduating from Chiropractic College, Dr. Alison has satisfied her love of teaching by educating her community about the benefits of chiropractic care. She has conducted numerous spinal and stress screenings and health lectures on a wide variety of health related topics over the past decade*. *If you are interested in having Dr. Alison speak about a particular health issue at your company, organization, or group, please contact her, as she continues to provide this service in her community.


We Look Forward to Meeting You!
Give us a call today. We would love the opportunity to provide you with excellent service, a friendly and welcoming office environment, and a doctor that is as motivated about your health as you are! Yours in abundant health, Drs. Alison and Stephane Roy